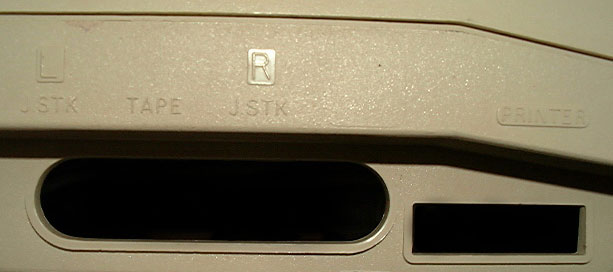 This pic shows a very late Dragon 32, that has a Dragon 64 sytle case (as in the Tano). Where the socket space is extended next to the right joystick port, where the serial port is on the D64. The serial number of this unfortunatly dead machine is 316582DG.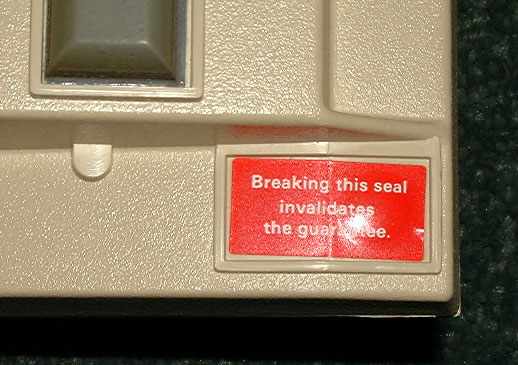 Mmmm.... unbroken guarantee sticker. Although most Dragons had 4 stickers covering all the screws, latter some only had one.

Note the joystick/tape opening doesn't reach the the printer port as in the late machine shown above.
Showing (L to R) RF connector, reset switch, left joystick, tape, right joystick and parrallel printer port.

Cartridge/expansion side view. This Dragon has suffered the same fate as many 32's where the bottom has been attacked more by Ultra Violet than the top case and discoloured.

Rear view showing power supply, on/off button and monitor sockets.