DRAGON Professional - Gallery 3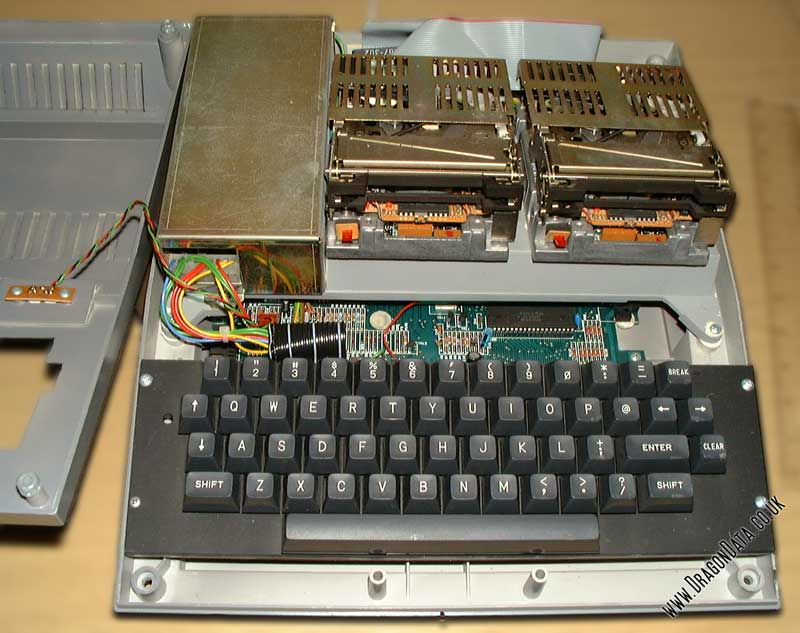 Inside - with the top cover removed (upside-down on the left). In this shot the wires to LED's on the top cover, internal PSU, floppy drives and std Dragon 64 keyboard can be easily seen.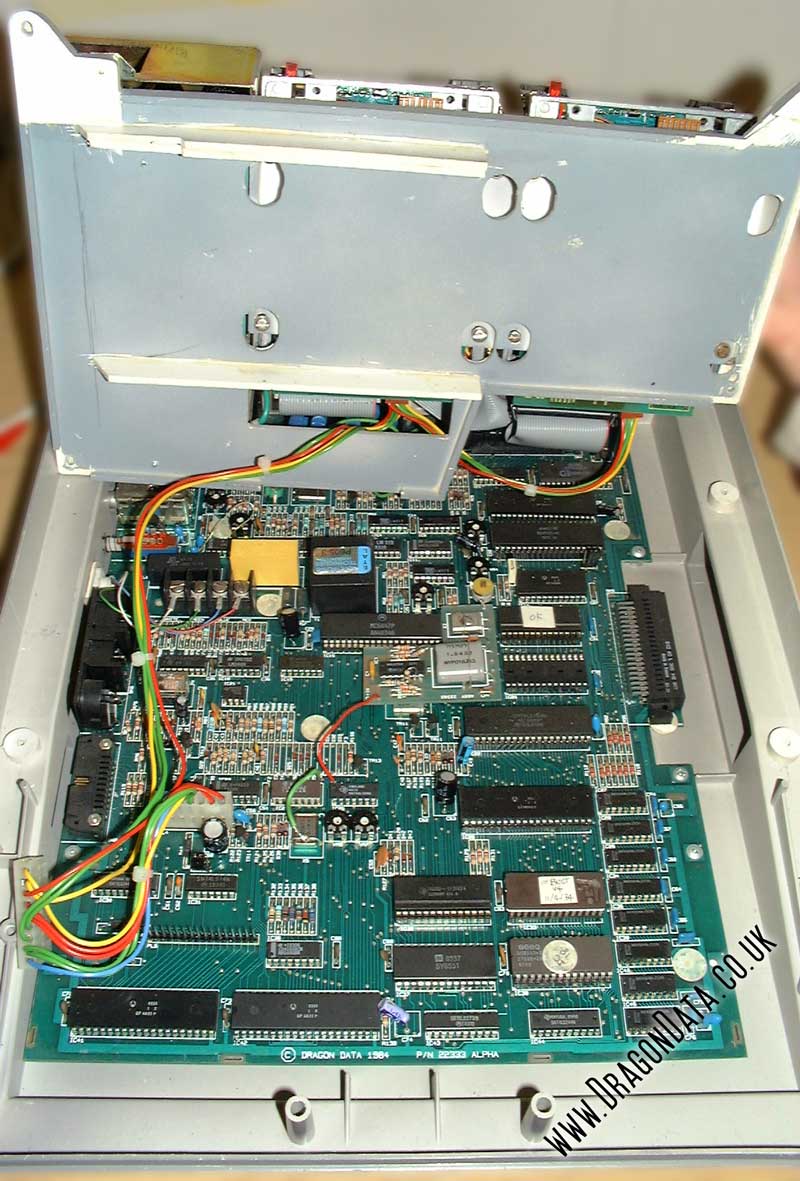 The main board with the 'shelf' for the PSU/floppy drives lifted up and keyboard removed. At the bottom edge of the PCB, the name 'ALPHA' can be clearly seen. The true nature of a prototype can is evident from the lack of plastic moulding and the hand construction of the 'shelf'.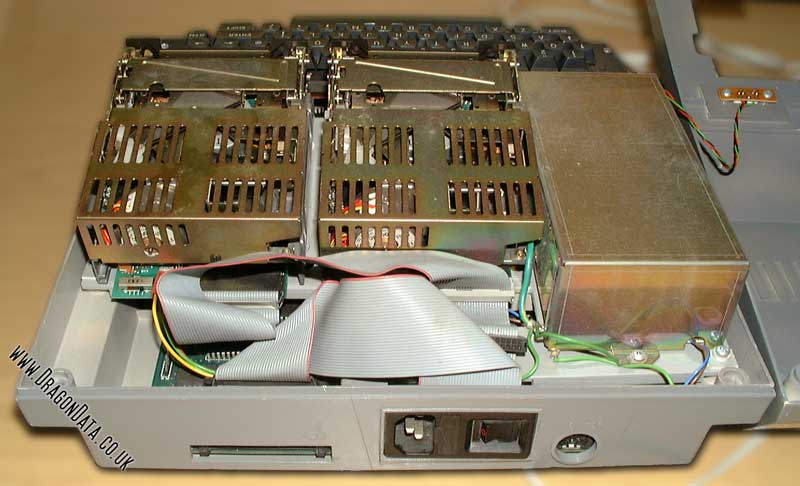 Rear shot with cables and 'shelf' in place.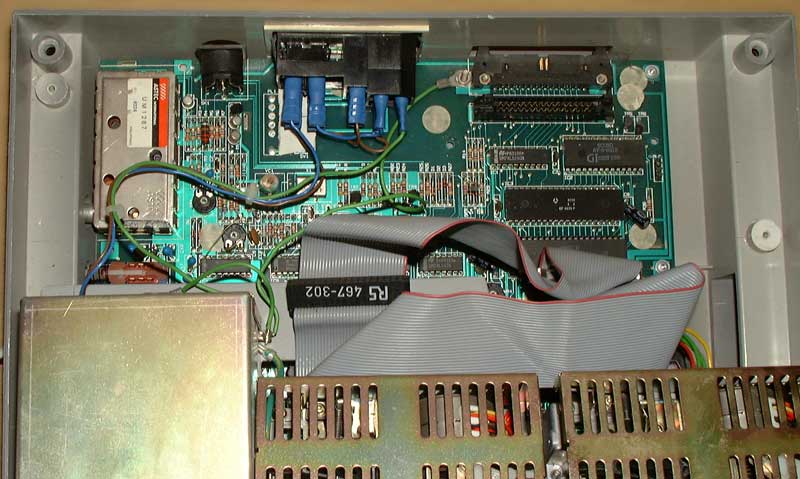 Rear of the machine with the floppy drive cables removed and the 'shelf' moved forward.