DRAGON 64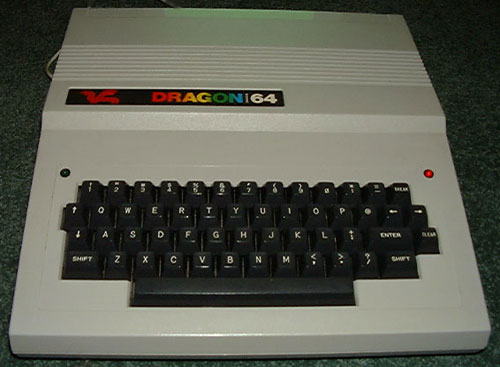 In my youth I got fed up with not knowing if the machine was turned on and what the tape was doing, so LED's were added. The red LED on the right is for power and the green LED on the left shows when the tape is active.
| | |
| --- | --- |
| | |
| My Personal Machine Shown | Box has done it's job but is showing the scars. |
| | |
| Serial Number Sticker | Box Front, note different Dragon 64 label on the machine it's self and no LED's. This D64 also has 32 keyboard fitted, with slightly larger characters and smooth key tops. |
| | |
| Serial port (S.I/O) new to the Dragon 64 | Box Side |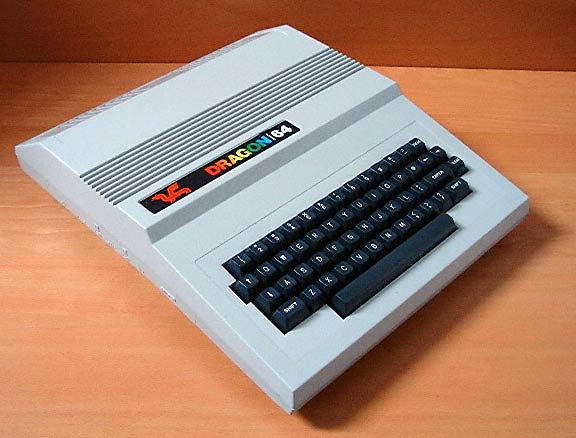 01-March-2003 Update
Finaly manage to get a nice unmodified Dragon 64, came with a dead main board and faulty modulator but a full transplant from a 'very' sad case creates a nice fully working machine.
26-June-2003 Update
A *very* nice item arrived yesterday! A very rare Dragon Data mailing box, complete with a Dragon 64 box in excellent condition. Many thanks to Gareth for the boxes and for doing such a job looking after it.
See the actual box outside the Dragon Plant!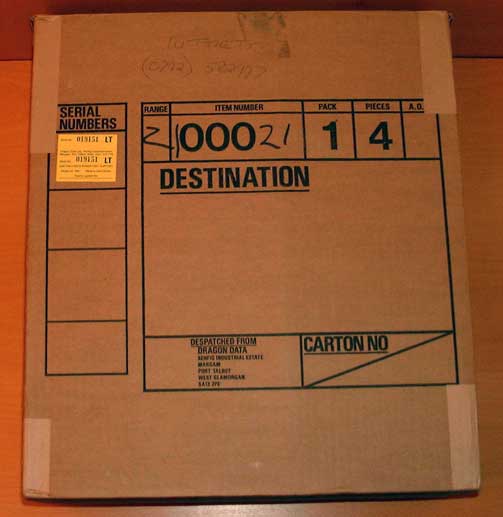 The above box would have been used when Dragons were sent out direct to customers (maybe dealers), so end users would only of had one from a Dragon 32 to 64 upgrade or return/repair. But still a surprise that they just don't appear to be comming out of the woodwork.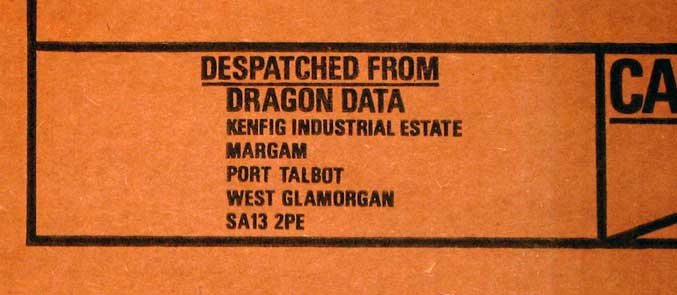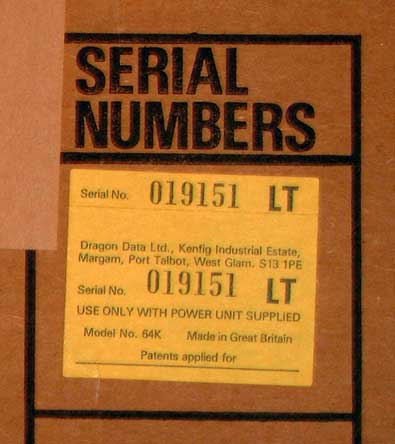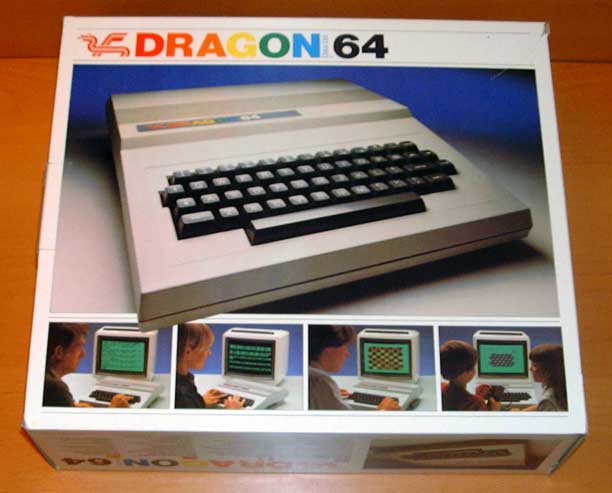 Sadly the box does have a few rips (mostly on other side), most of these where actually caused by Dragon Data themselves. But still the best Dragon 64 box I've seen for nearly 20 years :o)