DRAGON
32 - Early Style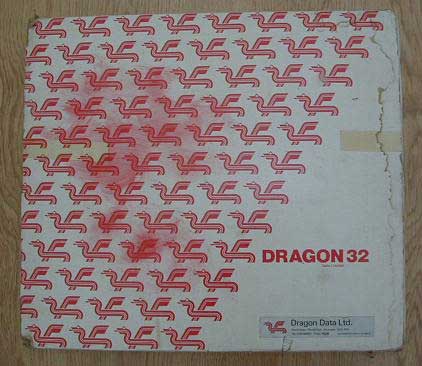 Shown above is the early style Dragon 32 sleeve box. The early style sleeve was used when Dragon Data started out from the Swansea address. As far as I can tell the poly inserts never changed for all the dragons and different box outers.
Above box picture courtesy of my brother.

Address sticker from the bottom right of the box, although this does vary from one box to another (see below)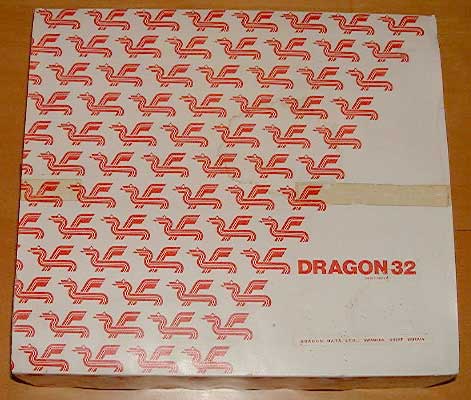 Archive own box shown.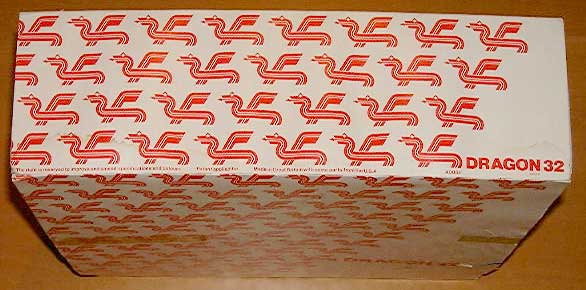 Above - Box end
Above is the serial number sticker. Again note the Swansea address with the mention of being a subsidary of Mettoy.

Although there where minor revisions to the internal circuit boards, this early Dragon has an intersting feature. There are slection jumpers at the back of the main board.

Those jumpers are set at the factory based on what type of RAM chip is used. Dragon Data bought bulk loads of whatever was available and those jumpers set things like voltage and key pin mappings - like selecting the upper of lower memory bank - Quite a few D32s actually had 64Kb of RAM based on the chips, but they were bought cheap by DD as they were faulty and only one of the banks in the chips functioned, thus 32Kb. Don't play with them or you could fry the RAM chips.

Picture taken from my brothers machine s/n: 026070DG.

Above you can see the memory piggy back board that was fitted to the first 10,000 Dragons made. This was due to the original desgin for being 16K, but the release of the Spectrum 48K soon changed this.
Piggy back ictures from Dragon S/N 001446DG, in the archive.
As there was only one minor case design change (found so far) in the life of the Dragon 32, I've put together a gallery for the Dragon 32.